Since the release new PUBG Sanhok map for PC and Xbox platforms, smartphones have been eagerly waiting for the new PUBG Mobile update to play Sanhok. In most countries, the PUBG Mobile 0.7.5 version is running without Sanhok. There isn't even PUBG Mobile beta release with Sanhok. Luckily; we have found a trick to play Sanhok in PUBG Mobile right now without any restriction.
Talking about the release of PUBG mobile Sanhok update, it is expected to take place in September or October. But, for the Chinese player, the Sanhok map is already live on with the PUBG Mobile 0.9.5 update. We can say that they are running two steps ahead from around the world. But, the good news is even you can play Sanhok in PUBG Mobile right now even if you are living outside China.  So, get ready to install PUBG Mobile 0.9.5 update on your Android or iOS device phone.
See More: How To Create Room Or Custom Match in PUBG Mobile
How To Download PUBG Mobile 0.9.5 Update And Play Sanhok Right Now
Note: It is a hack, or you won't need to root your device as well, you will need to download PUBG Mobile 0.9.5 update from the third party app TapTap and use WeChat to log in. Don't worry, you won't get banned, I have been playing it for a long.
Step #1: Go to the https://www.taptap.com/mobile and install the Android or iOS version.
Step #2: Next, download and install WeChat on your smartphone. Make sure that you have completely setup WeChat account on your phone.
Step #3: Now launch TapTap app on your smartphone.
Step #4: Search for PUBG Mobile.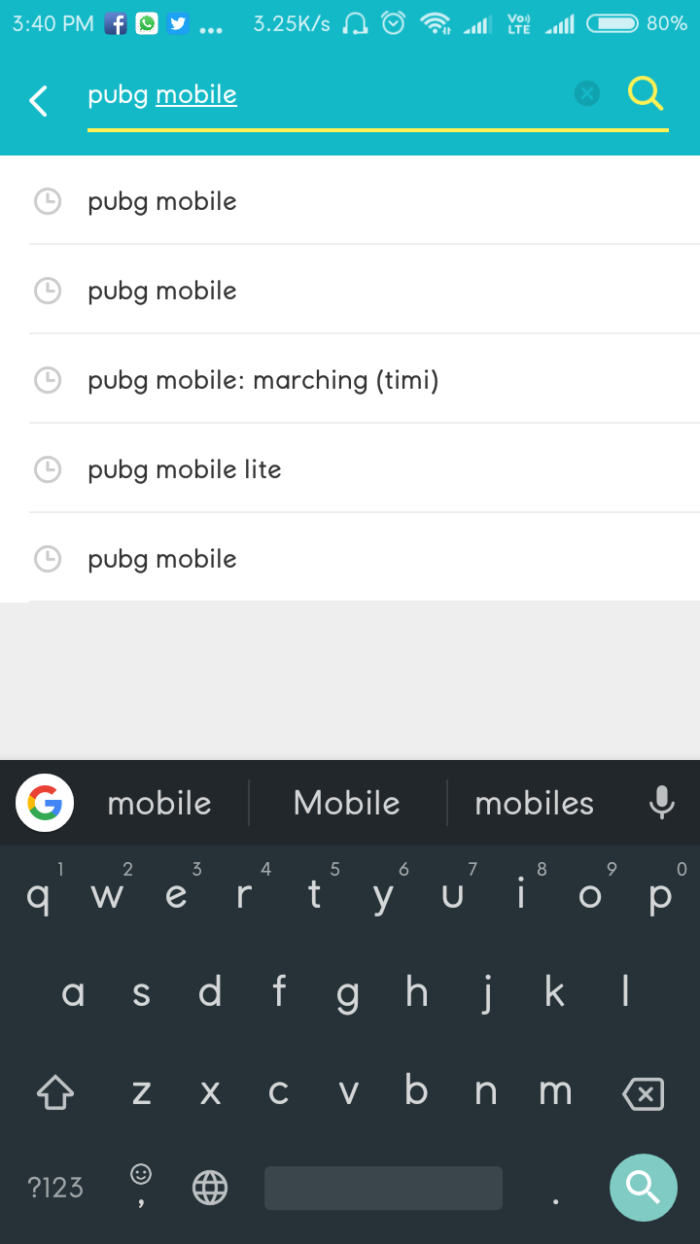 Step #5: Here you can see few PUBG mobile versions. Click on each update and check the Current Version with 0.9.5.
Step #6: Once you get the right PUBG Mobile 0.9.5 version, tap on Download button and install it on your smartphone.
Step #7: After the successful installation of PUBG Mobile 0.9.5 update, launch the new version and tap on WeChat logo to log in through WeChat.
Initially, you will see Miramar and Sanhok locked. So, you will have to get a Chicken Dinner playing in Erangel. Once you get first Chicken Dinner, you will see the Sanhok unlocked and you can start playing Sanhok on your Android and iOS device.
What's New in PUBG Mobile 0.9.5 Update?
#1: New Weapons
There are two new weapons added in 0.9.5 update-QBZ and QBU. Both use 5.56 bullet, but QBZ has both single-shot and fully automatic mode. It very stable and recoil is low, but filling speed is slower, and the rate of fire is slightly inferior.
While talking about QBU, it has a high single-shot damage and recoil is small. We can say it is the alternative of Mini-14 in Sanhok Map.
#2: Sanhok Map
Compare to Erangel and Miramar, Sanhok is four by four kilometers and a lot of loot. Sanhok is based on Southeast Asia region where the weather changes rapidly. Therefore, Sanhok also has Day and night cycle and Dynamic weather, so it will be more fun to play with more competition and action. Since don't read Chinese, I haven't played the night mode yet.
Furthermore, the entertainment factor has been added is when start driving a car, you will automatically hear background music. Don't worry, it won't distract you, you will still be able to hear gunshots of enemies. Sounds great? Don't you this so?
#3: Replay Option
Replay is also the most interesting feature that allows users to watch the game from a victim's point of view. It helps to get some ideas and tips.
Furthermore, if you are in Lobby and have started the game, you can also see your friends' game from their point of view.
#4: New Modes
There are new modes have been added in the PUBG Mobile 0.9.5 Update. The one Competitive mode and other is Night Mode. If you choose to play in Competitive mode, you will need to keep in mind that there is Auto Pick-up disabled, auto open doors disabled, no sounds visualization means headphones are must, no auto loaded bullets in firearms, no mini-map cues for shots and no vehicles nearby.
While talking of new night mode, you can play night mode where you can use Night Vision goggles to see the world. The night mode is complete pitch black, but the slight moonlight is realistic and it will be more challenging.
#5: New Vehicle
There are Bulletproof UAZ jeep and Muscle car added with the PUBG Mobile 0.9.5 update, but I haven't got any of these cars yet in any mode.
Final Lines
Hope you have followed the guide correctly and install the PUBG Mobile Sanhok update on your mobile. While following this process, if you see any glitch then you ask us in comments. You can also share your experience of playing Sanhok on PUBG Mobile in advance.